316
« on: June 26, 2014, 05:21 PM »
It's easy to mod but you lose your warranty I guess
Just 2 small parts need to be added.
100uF capacitor (preferrably ceramic SMD1206, rated 6.3V or more)
10uH inductor (rated 300mA or more, I used a Murata LQH3C series (LQH32CN100K23))
The following pictures already show the new revision but it should become clear what exactly the modifications are.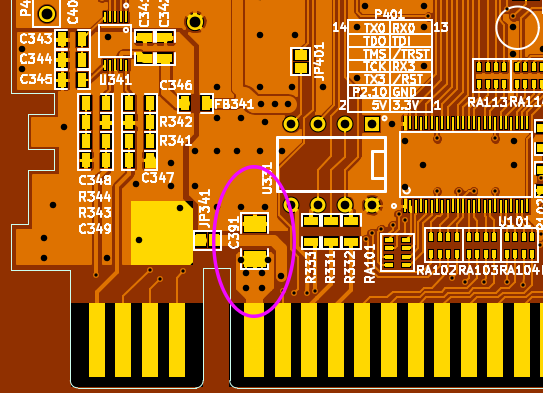 The capacitor ("C391") goes to +5V and GND near the +5V pin on the slot, on the IC side of the board. Just scrape off some of the solder mask and solder it on.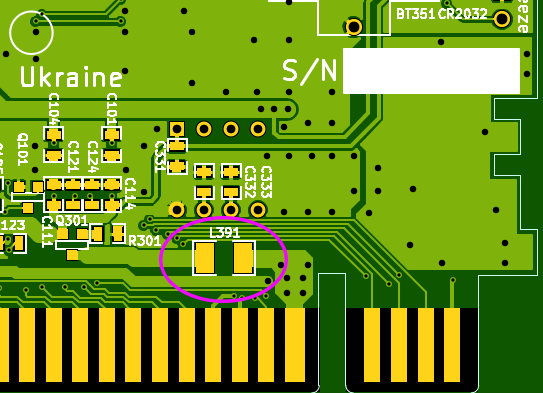 The inductor ("L391") goes to the opposite side of the board, into the supply line. You need to cut the +5V trace coming from the same slot pin as before, again scrape off some solder mask on either side, and solder the inductor on.